Local Catch Monterey Bay offers seafood that is both GOOD FOR YOU and you can FEEL GOOD EATING!
---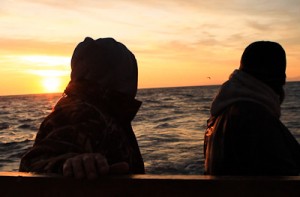 The Short Answer
Fresher seafood, the closest thing to catching the fish yourself

Local recipes and tips on preparation

Knowing your fishermen and supporting the local economy
---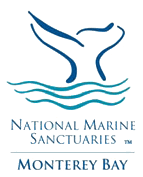 We work with fishermen who operate out of the Monterey Bay National Marine Sanctuary. This means our seafood comes from some of the cleanest, most protected waters in the world. In addition, our fishermen are actively involved in local and regional marine resource management; stewardship that is essential for sustainable seafood production.
---
The Long Answer
In the past, fishing boats coming into ports would be met by the public, who gathered to buy directly from fishermen.  These days, things have changed.  From the ocean to your plate, most of today's seafood has traveled thousands of miles to be processed, packaged and delivered to your grocery store or fish market.  In fact, over 80% of the seafood consumed in the US is imported from other countries, where food safety and sustainability standards are often unknown. We believe your fishers and your community can deliver the safest, freshest, healthiest, and most sustainable seafood in the world as long as you as a consumer care and encourage your fishers to do so.
At Local Catch Monterey Bay, we are concerned about not only the responsible management of our ocean resources, but also about the increasing environmental impacts of the seafood industry associated with carbon emissions from shipping.  We believe that getting fresh seafood onto your plate doesn't need to be a major contributor to global climate change.  Rather than following the current complex model of global seafood distribution, we believe that the ever-increasing demand for our ocean's bounty can and should be met locally.

By distributing the freshest local seafood as close to home as possible, Local Catch Monterey Bay is creating a new market for our independent fishermen suppliers.  When you buy one of our seafood shares at the beginning of a fishing season, you support fishing families who are based out of our home ports and in turn you make an investment in the ecosystem and our community. In return, we provide you with direct access to fresh, healthy fish and shellfish for a price that is competitive with competing retailers.

We make it easy for you to know where your food comes from and be a true "locavore."  The local Monterey Bay seafood we deliver to you varies with the season, just like the fruits and vegetables at your farmer's market change seasonally.

We believe that our business model offers a solution to the impending collapse of many of the world's fisheries.  By shifting demand to the fisheries in our own backyard, we can empower ourselves and our fishermen to help responsibly manage the resources in the place that matters most: home.  When you buy from Local Catch Monterey Bay, you'll be able to enjoy seafood that is good for you, good for the community, and good for the environment.
Please take a look at what our members and fishermen are saying about Local Catch on our Testimonials Page.
---