THE HIGHEST QUALITY SEAFOOD from trustworthy, traceable LOCAL FISHERMEN that is easy on your CONSCIENCE
---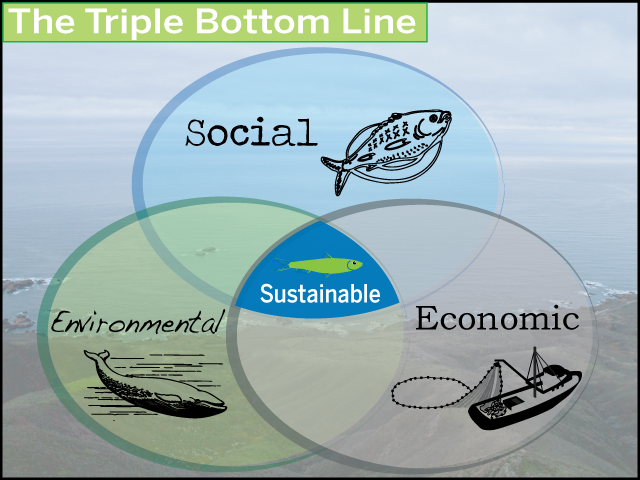 At Local Catch Monterey Bay, we place a high value on using ocean resources in a sustainable way.  More than anyone, our fishermen want their children to inherit clean and healthy oceans.  We believe that guidelines such as the Monterey Bay Aquarium's Seafood Watch program serve an important role by increasing awareness and demand for sustainably caught seafood.  However Seafood Watch guidelines are regional and do not necessarily reflect our own local waters. In addition, we believe the more varied our seafood diet is, the more sustainable. Our weekly shares will feature species that are considered "Best Choices" or "Good Alternatives" by Seafood Watch.  If we do choose to offer an "Avoid" species we will provide a very thorough explanation as to why we believe it is sustainable. For a list of the species we are likely to offer, please refer to the Our Seafood page.  Most importantly, we will always let you know who caught the fish, where they caught it, and with what gear. 
While sustainability guidelines are a good starting point, we also go a step further by focusing on local purchasing. This is why we have developed the Local Catch Triple Bottom Line.  By investing in our local fishing industry, we can create a collaborative system of consumers and fishermen, industry and conservationists working together to share the ocean resources our area has to offer.  Bringing these groups together allows us to reduce conflict, increase awareness of fisheries issues, and improve management effectiveness.

By simplifying the supply chain, Local Catch Monterey Bay will offer fishermen a premium price for their catch.  This makes it possible for them to earn more with less fishing, reducing pressure on resources.  Funds generated by the CSF will allow our fishermen to continue to innovate in pursuit of more sustainable methods and gear types.  Ultimately, by connecting more people with the ocean in their backyard, we believe our community supported fishery can help to protect and restore the marine environment that we depend on for food, recreation, culture, economy and health.

---
Local Catch Monterey Bay Sustainability Principles:
Sustainable seafood comes from healthy ecosystems;
Healthy ecosystems come from healthy communities;
Sustainability is created and defined by our community;
Eat smaller portions of a greater variety of seafood; and
When we TRULY experience seafood from the source, we cannot ignore our responsibility to be stewards of the sea.